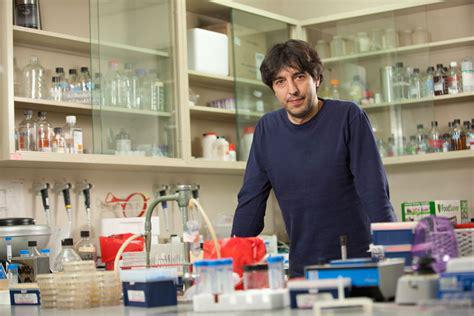 Valter Longo, PhD, is the leading nutritional scientist in the world. He has contributed to understanding the impact of nutrients like amino acids constituting protein and sugar on pathways that trigger health and longevity vs. disease. He splits his academic time between Los Angeles and Milan, Italy. He created the Fasting Mimicking Diet known as Prolon that is used around the world. 
I have had the opportunity to meet and communicate with Dr. Longo for a number of years. He was recently interviewed and discussed his personal diet and I was suprised by some of the choices. I quickly incorporated those into my diet choices. I also had an opportunity to ask him some questions not clarified in the interview and present to you the Longo (Longevity) Diet. 
Breakfast
Tea, often green tea mixed with black tea. An apple. A friselle (basically a whole wheat bagel thin from Italy that can be bought online) with an almond cocao spread low in added sugar on it. 
Lunch
In Los Angeles, Dr. Longo usually just has coffee for lunch.
In Milan, he has a light salad and fruit. His commented that people should adjust the amount of their lunch in accord with their weight and lean muscle mass.
Snack
If hungry around 5PM, Dr. Longo night have another piece of fruit, another friselle with spread, or nothing.
Dinner
Dinner is typically 70 grams of pasta, 350 grams of legumes, and 300 grams of mixed vegetales. He is liberal with extra virgin olive oil but commented that the amount should be adjusted for body weight and lean muscle mass. Bread may be part of dinner. 
Twice a week he has fish for dinner, often salmon, bronzino, or orata.
Wine is enjoyed but under 5 glasses a week. When I asked about typical Italian reds like Chianti, Barolo, and Montepulciano D'Abbruzo, he said yes.
Fasting
He eats in a 12 hour window and fasts 12-13 hours a day. He dose the Prolon Fasting Mimicking Diet twice a year
Overall, his diet is about 60% complex carbohydrates, 30% fats, and the rest protein. He is under 60 and does not need to consider increased protein content to his diet based on his own research.
Conclusions
The "food wars" of the last few decades have focused on "macronutrients" with low-carb diets pitted against high-carbohydrate diets. Many feel these labels are distracting as people eat food, not macronutrients. Dr. Longo's diet is in accord with his book, The Longevity Diet, and a recent research paper he published. I am now sold on friselle and almond or hazelnut spread with cacao low in added sugar. While I am not ready to put oatmeal to rest, it has been an delicious addition my food choices.